The Journey of A.F.R.O
Oscar Shaver, Staff Writer
April 28, 2017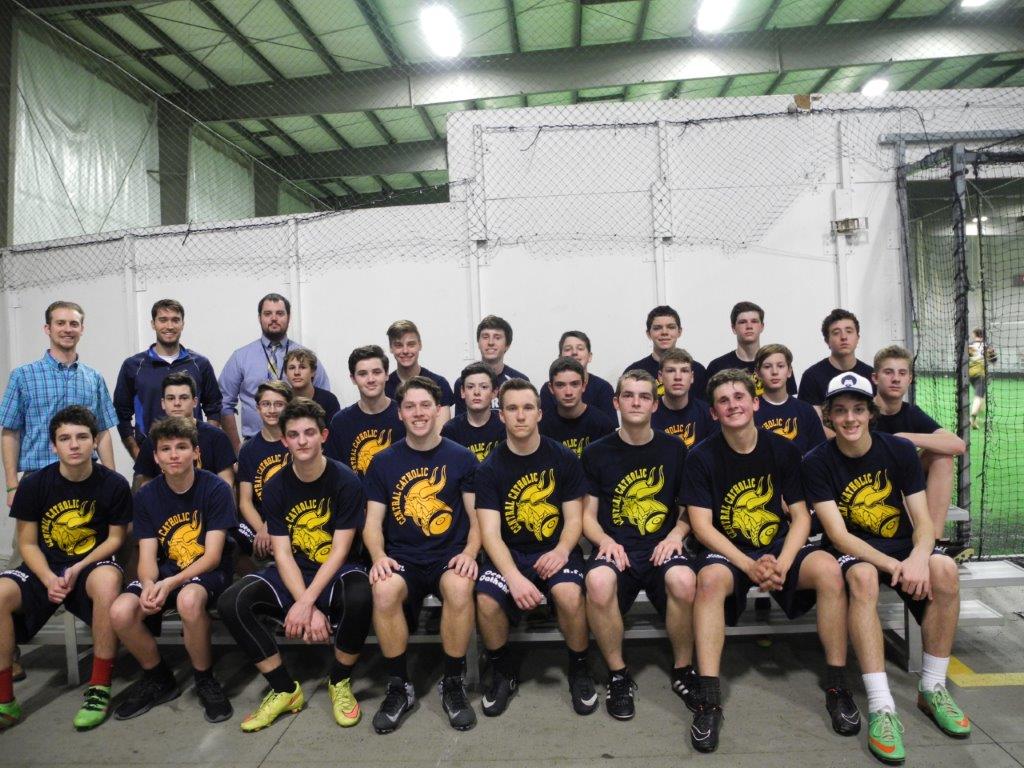 The ultimate frisbee program here at Central Catholic has been around for almost two decades. Since its beginnings in the 1997-1998 school year, frisbee has been on the rise and has become a fun way for Central students to compete and have fun playing a sport that is quickly growing in popularity nationwide. When it began almost twenty years ago, the program was merely a small group of guys who tossed the disc after school each day. This group of guys named themselves The Alliance of Frisbee Revolutionaries in Oakland or "A.F.R.O.". The two moderators during this time period included Mr. DeFilippo and Mr. Sirockman. In 2011, Mr. Thomas became the team moderator and participation in the Pittsburgh High school Ultimate League (PHUL) began shortly after. In the winter of 2012, the program no longer remained as an after school activity. The team stuck with its original name and became an official interscholastic sport at Central Catholic.
As a new program to the PHUL, success came surprisingly quickly for A.F.R.O.. In the spring of 2015, the team went undefeated and won the Division II Championship. As of the past few years, neither the JV or Varsity team has never had a losing season. This year the popularity of the sport increased greatly amongst the students with about fifty players in total this spring. Along with the increased attendance, the sport has became (school) year round, making it desirable for multi-sport athletes to join the program. Both fall and spring league are played outdoors while winter league plays indoors at the Pittsburgh Indoor Sports Arena (PISA). This spring, the main season, both teams are bound for success. Varsity, who participates in
Division I, currently sits in sixth place with a record of 3-4. JV(Division II) is currently undefeated(7-0) and in first place. On April 21-23 both  Varsity and JV teams look to test their talents nationally at a high school ultimate frisbee tournament in Chicago.
Over the years of its existence, Central Catholic's ultimate frisbee team (A.F.R.O.) has evolved from a small group of students interested in frisbee to a respected program that ranks among the best schools in the Pittsburgh area. Even after graduation, many Central Catholic alumni have continued their frisbee careers on the collegiate level. In total, eight students went on to play in college and one student even plays professionally. Chris Brennenborg, a graduate of the 2006 class, is currently on the roster of Pittsburgh's pro team, The Thunderbirds. Along with its new-found success as a team, ultimate frisbee has become a "Lettering Club Sport" as of three years ago. Now, the sky is the limit for this team as they pursue two championships this spring in the PHUL.