The 5th Avenue Magazine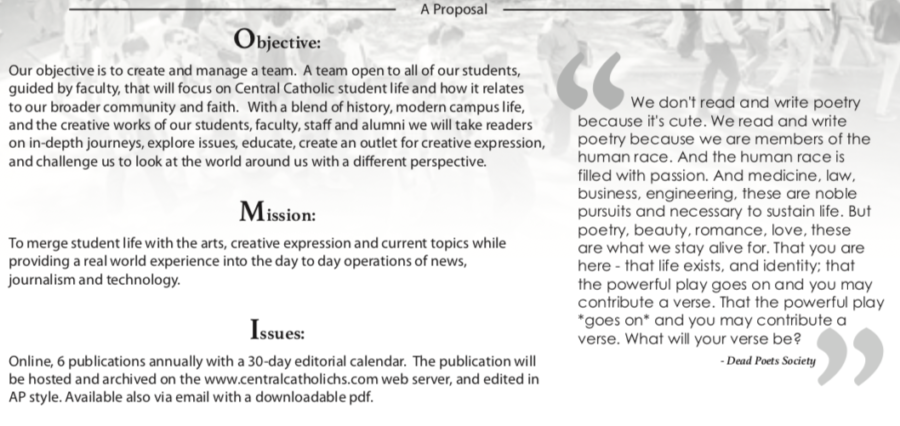 Chris Seekings, Staff Writer
January 1, 2019
The objective of The 5th Avenue magazine is create and manage a team open to all of our students, guided by faculty, that will focus on Central Catholic student life and how it relates to our broader community and faith.
With a blend of history, modern campus life, and the creative works of our students, faculty, staff, and alumni we will take readers on in-depth journeys, explore issues, educate, create an outlet for creative expression, and challenge us to look at the world around us with a different perspective.
The 5th Avenue magazine plans to merge student life with the arts, creative expression and current topics while providing a real world experience into the day to day operations of news, journalism, and technology.
The magazine will be hosted online with six publications with a 30 day editorial calendar. We will also be provide a downloadable pdf of the magazine as well. Any students interested in writing for The 5th Avenue should see Juniors Chris Seekings or Jack Speers.