Interview with Masque Member, Austin Meinert
The Central Catholic / Oakland Catholic Masque program began the year with a bang in their production of The Pajama Game which hit the stage over the second weekend of November. Based on the 1953 novel 7 1/2 Cents by Richard Bissell, The Pajama Game details the unionization of poorly compensated laborers at a Pajama factory. I was fortunate enough to see the show (twice) and I can say with certainty that it was well worth the price of admission. Coming up in the spring is a true classic, Chicago, which is scheduled to premiere in mid-April. 

This year's class of musical and theatrical talent is pretty stellar. Among these talented individuals is junior Austin Meinert, in his second year in the program. I had the privilege to sit down with Austin to discuss the preceding and forthcoming shows.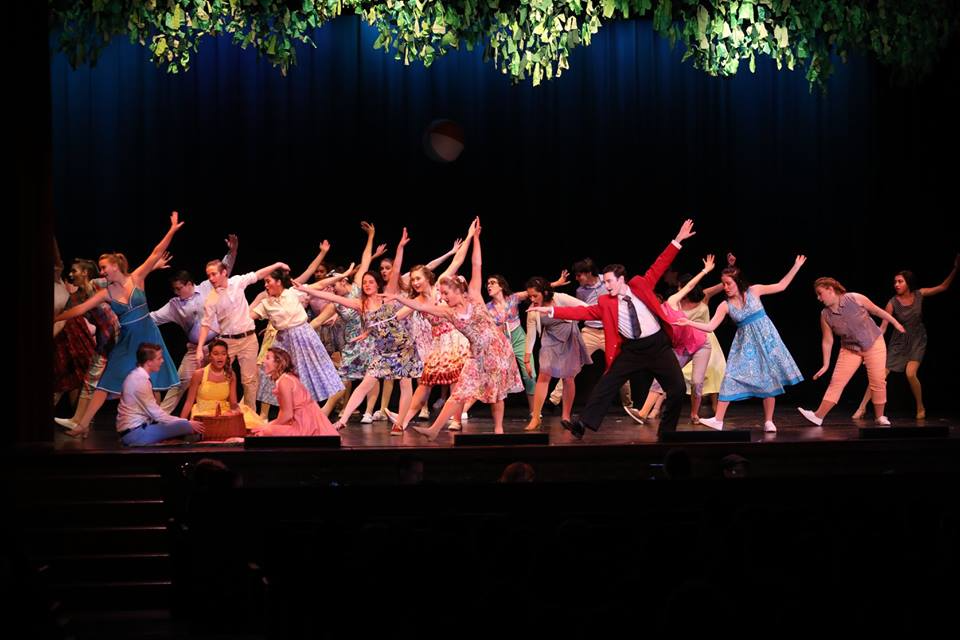 DC: What is it that attracted you to the Masque program?
AM: Freshman year I came to see The Addams Family; it was an enjoyable show to watch, one of my first un-forced exposures to theater. After the show the cast came out into the lobby and everyone looked so happy to be a part of the show, I had enjoyed singing for years but everyone in the cast radiated something you couldn't not notice. I didn't hear about anything for the spring show until it was too late and I was really disappointed because I would have loved to be a part of In The Heights, so when I heard about auditions sophomore year I couldn't pass it up.
DC: What was your role in The Pajama Game?
AM: My character was Sid Sorokin, the new superintendent in town who thinks a little too much of himself. In the end, Sid helped to settle the ongoing labor strike by finding out where their supposed raise had been going.
DC: How do you think the show turned out?
AM: Without a doubt, there were ups and downs but it would have been very difficult to have beat the experience I have gained. As with every production it had its kinks, it can always be better; a fluke with the choreography, accidental wrong timing during a song, missing a cue here or there. But, as a whole, I believe we (Masque) performed well for the show we were given.
DC: What do viewers have to look forward to for Chicago?
AM: Chicago, what a show this will be… As always Masque will keep dancing their way across the stage and singing into your ears. You'll see familiar faces playing iconic roles trying to fill in the right shoes. All I can say now is that even the cast itself is excited to see how it goes!
Alongside Austin and the entirety of the vastly talented cast, Chicago looks to be a treat. Be sure to check it out come the Spring.