mxmtoon Review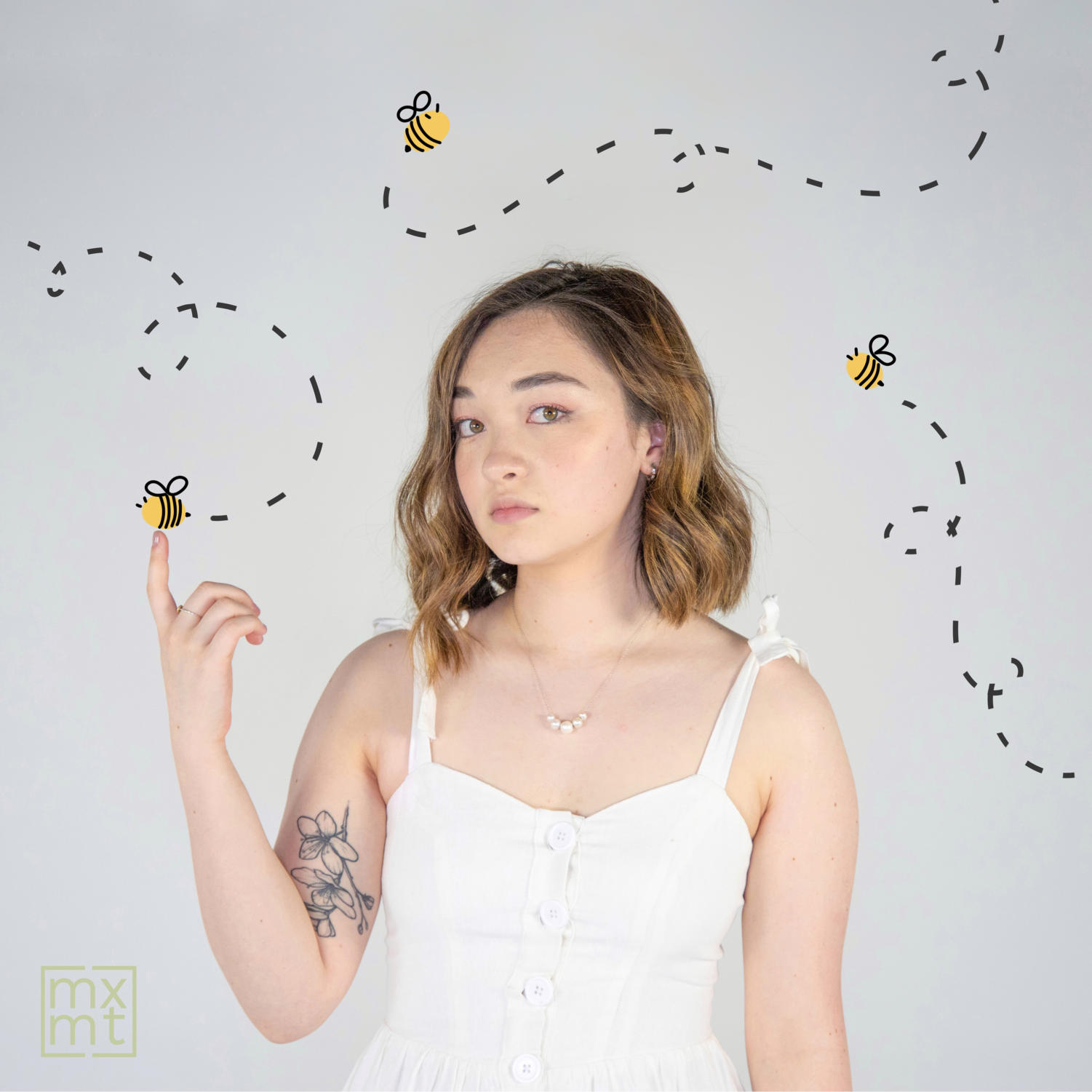 If you were browsing TikTok or your Instagram explore page in May-July 2019, you probably heard the song "prom dress," by mxmtoon, at least once. The elusive, but in-your-face mxmtoon, who has no known real name, has been consistently producing music since. mxmtoon, or MAIA, recently released her debut album, the masquerade, a Jojiesque ukulele album that reminds you of the "lofi hip-hop" channel at times, and other times of twenty one pilots. 
Maia is an interesting case of stardom, because it does not seem to follow whether her music became famous because of her TikTok, the video-sharing platform where she has over a million followers, or if her TikTok became famous because of her music. Whichever way it was, her TikTok has contributed to her rising relevance, where she shares videos of her singing, dancing, or promoting her albums. It is an interesting take on marketing, but it seems to be working.
It is reminiscent of the Arctic Monkeys 13 years ago, when they took to social media to promote their lead single off their debut album, or twenty one pilots 6 years ago, when they greatly increased their following in their home state by having interesting and engaging social media accounts before anyone else really did. While the Arctic Monkeys did it on MySpace, and twenty one pilots did it on twitter and Instagram, mxmtoon seems to be creating a revolution on TikTok, as more musicians and celebrities, such as Howie Mandel and Yungblud, take to the app to promote their brands. mxmtoon's brand of success is one that engages directly with her audience and seems to be starting something new for the industry. 
However, her album, the masquerade, does not really back up the hype. "prom dress" is a good representation of just about every other song on the album, quiet ukulele/acoustic guitar music that does not seem to go anywhere. It is extremely low-key, to a fault. The album repeats itself again and again, with piano, guitar, and a limited beat.
mxmtoon with permission of Go Moxie
It appears as though mxmtoon is aware of this, with the line "I'm a farce of a king / Writing love songs all about things I've yet to go and try on out," from "my ted talk." This line seems to tells you that she knows the silliness of the album, why trying to maintain a serious attitude. The album eventually bores and it is hard to continue listening to. However, "prom dress" is a quite good song, and it makes sense why that is the song that became popular.
I will give the album this, it is the first album that I have heard that is by Generation Z, that seems to actually convey what the people in our generation are feeling, like the 1975 for millennials, it seems as though mxmtoon has the power to be the voice of a generation, though she is not quite there yet. All together, I would recommend listening to the album at least once, as I think that is worth it, however, repeat listens are probably not necessary. 5.4/10.