The Next Chef In Line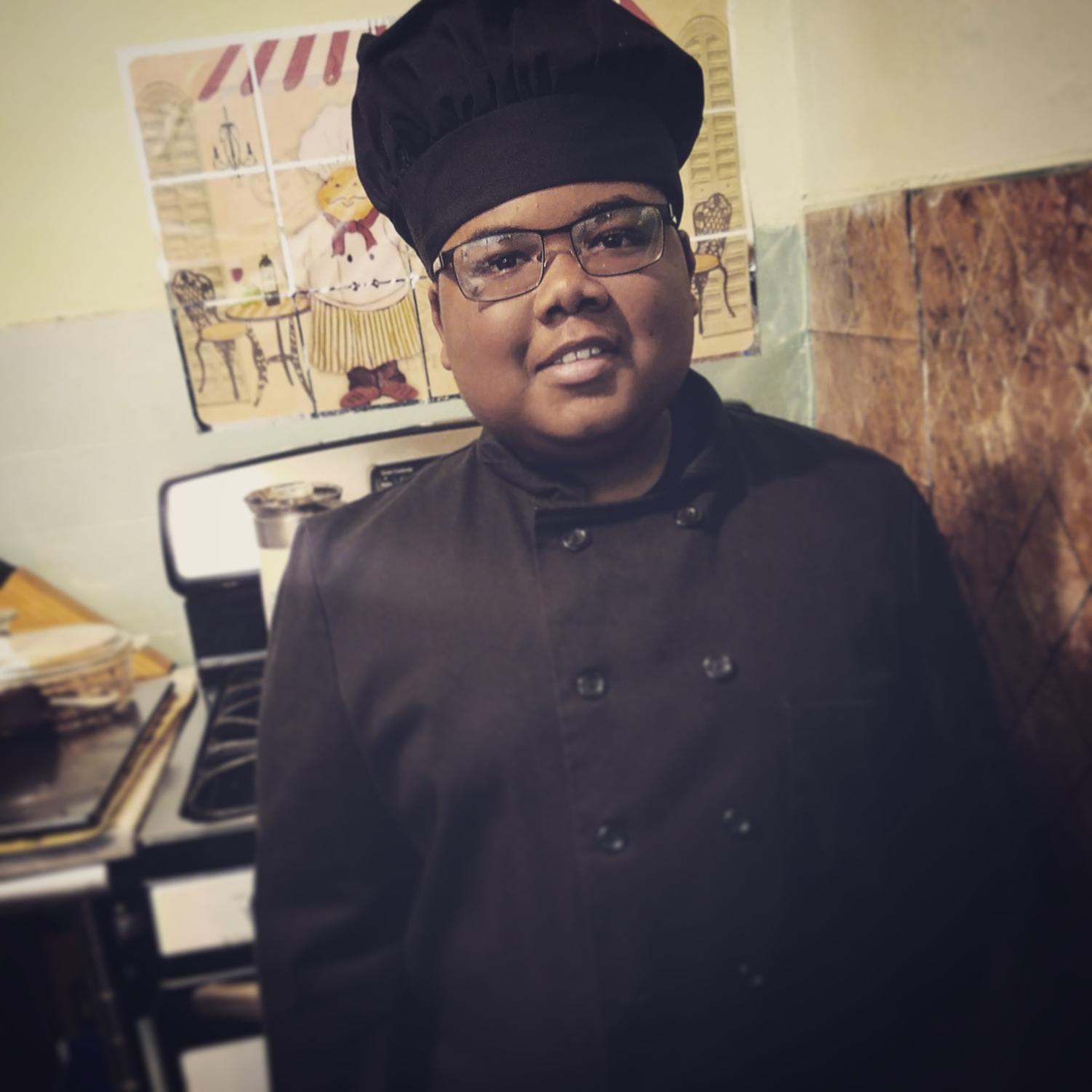 For most part of Terrell Pollard's life he wanted to be a sports agent. When he started his high school career he transition his career path to wanting to be a chef. At age 14, Pollard started to pursue his dream of becoming a known chef. While training, Pollard cooks for his family dinner nights on occasion. Terrell is also very studious student, which is why he's admirable with his cooking.
Terrell Pollard set goals for himself so he can fulfill his goal of becoming a chef. He has worked so hard to get accepted to his dream college at the Culinary Institute of America. This is a big step in Pollard's passion and determination to carry on his dream. While pursing his passion he will be specializing in the Italian cuisine and culture. In his hopes of becoming a chef, Pollard has a desire to open his own restaurant to attract newcomers at his future Italian based establishment. His main objective is to bring people together from all different cultures and backgrounds while enjoying fantastic foods and exotic dishes.
His favorite dish to make is eggplant lasagna. Not only is it the easiest to make, but he sees people around him the happiest when they're enjoying this particular dish. Terrell likes to expand his region of dishes, making fried or baked chicken on other nights as well. He's very grateful that he found something not only he enjoys but his father enjoys as well. His father played an important role in helping Terrell pursing his career in food. They both cook for the family when it comes to dinners, cook outs, household family events, and more. He's very proud of his work, because he puts in the most work to making the best dish possible.
In the fall of 2020, Terrell will be attending to Culinary Institute of America, where he plans on getting his bachelor's degree in Culinary Management. When he graduates from the Culinary Institute, he plans on traveling the United States to visit various restaurants to study their foods and see how he can improve his own meals. Terrell wants to visit a particular restaurant that's owned by his idol, Guy Fieri.  He has been very fond of his work let alone the many business he has opened. He wants to travel to Guy's American Kitchen and Bar because he wants to learn from not only his idol, but arguably one of the best chefs in the world.
When Terrell meets his goals for building his own restaurant, he wants to take part in giving back to a school that supported him all the way through of reaching his goal. Central Catholic is very close to him in many ways. People believed in him since attending Central Catholic when he started as just a freshman. He wants to give back to the community in a way of starting a Culinary program at Central Catholic. With great determination and passion Terrell can do anything to bring joy and happiness to everyone.