Indians Change Their Name!!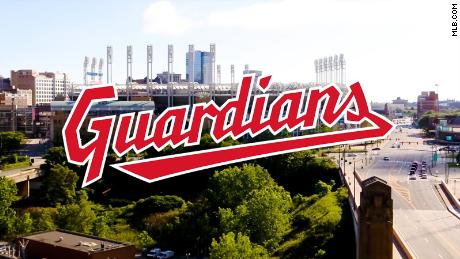 The baseball world of Cleveland is experiencing a drastic change: The Cleveland Indians are changing their name.
The Indians' name has been changed to the Guardians. Monday, September 27 will be the last game played under the name the Indians. This change has been foreshadowed for a while as part of a debate around insensitive sports team names.
Why change the name some may ask? The reason behind the name change originated around the original name's potential disrespect to Native American culture and identity. Their logo displayed harmful imagery that was offensive to the Native American community.
The owner of the team, Paul Dolan said back in December after meeting and discussing with various Native American groups and representatives that he understands the cause of the name's issue and wants to move forward.
After that, the ball started rolling in December about changing the name. On July 23, 2021 the Indians posted a video to their Instagram account of Tom Hanks narrating a slideshow of the name change, signifying its finalization.
The change caused some uproar in the baseball community. Some think there was no point in changing the name due to the history behind it. Many greats have played under the Indians' name and people believe it would harm their legacy if the name is changed.
Along with the name change, the logo will change too. The logo was Chief Wahoo which was also offensive to Native Americans.
The Indians are not the only team to face controversy over their name. Recently before the 2020 NFL season, the Washington Redskins changed their name to the Washington football team after receiving backlash for still using an outdated term.
"Is this name change going to be a reoccurring thing?" some have asked. All in all the change has been made and the Indians are looking to finish their 2021 season on a good note because it will be the last time they play under that name.