Cooper Romanelli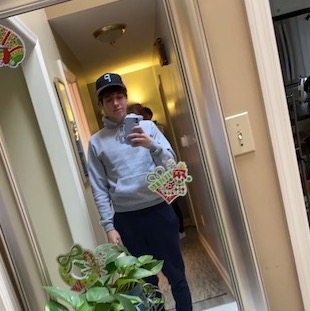 Cooper Romanelli attended Central Catholic for all four years and loved every year he spent at the school. I have gotten to know him well but after this interview, he is a very nice person.
The things he will miss the most about school are his friends and spending time with them and talking with them. Especially at lunch when everyone gathered together to talk, laugh, and share stories about their life. And at the Quad, while walking around the bricks making memories with friends.
For college, he will be attending Duquesne University and studying business. Picking a college was hard for him because he didn't want to be far from home and attend a college with no one he knows and make new friends but also wanted to get a good education with good money off from the school so the best choice for him was Duquesne and he is super happy with his choice.
While Studying business is Something that has always interested him it will also open great job opportunities like being a financial adviser which is what he wants to be with his business degree.
He is ready for what college is going to throw at him because he won't be alone on this journey; he will have his lifelong best friend with him, Vance Jarvie and they will be rooming together.
But in the end, his future goal is to be successful and happy which he strongly believes in and believes he can achieve if he tries and puts forth the effort he needs to. His final goodbye words are "thanks for a fun and interesting 4 years" he had chosen those words because he will never forget the great memories central has given him. And with all the friends he has made along the way in his journey at Central, it's something once in a lifetime.