Anthony Klecha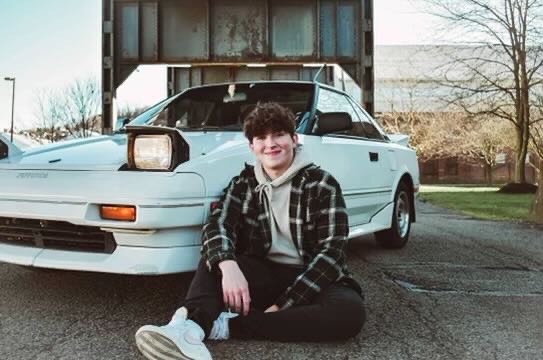 Anthony 'Tony' Klecha, a fellow writer for The Viking Newspaper, will be graduating from Central Catholic this year. You might know for his 1987 Toyota MR2, his interest in bowling, or his nearly 2-mile walk to and from school. Recently, I had the opportunity to speak with him about his time at Central and his plans for life after Central.
Tony has made countless memories while at Central, but some of his favorites come from his Honors US History class with the illustrious Mr. Campbell who is retiring this year.
He told me that during this class he learned a lot more than just US History from Mr. Campbell. He learned how to be a man of faith, scholarship, and service. This class provided Tony with joy, laughter, and knowledge that will last him a lifetime.
He remains grateful for Mr. Campbell's gift to the Central community.
Tony plans on attending pharmacy school and obtaining his PharmD to become a Doctor of Pharmacy. With this, he hopes to start his own company to rival 'Big Pharma' which exploits millions every day.
He wants to help those in need and sees an opportunity to do this in the pharmacy industry. However, he believes this is something attainable with discipline and hard work.
This ideology leads to Tony's message to current Vikings: "Do your homework so you don't fail."
These are simple words, but they went a long way in his high school career as he managed to pass every class he took, including Mr. Sirockman's infamous Honors Trigonometry class.
I wish Tony the best of luck at pharmacy school and beyond!