Sam Amodeo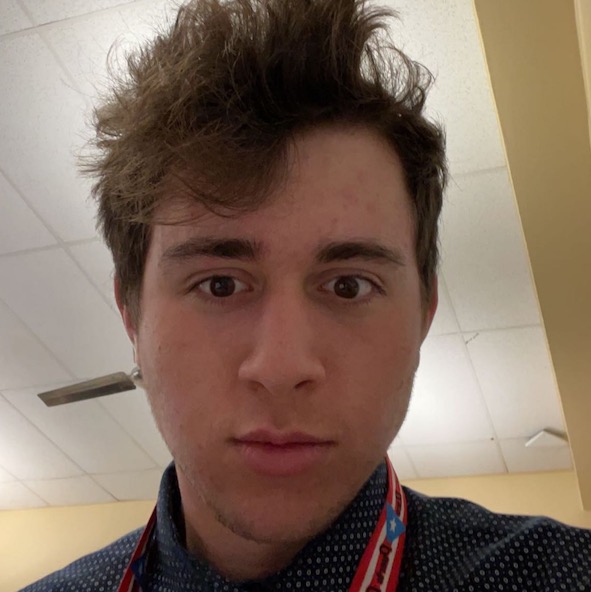 Senior Sam Amodeo has attended Central Catholic High School for all four years. Sam decided to go to Central Catholic because he thought it would be a better opportunity for baseball and academics.
Sam says that he definitely made the right decision to go to Central and has loved every year of high school here. Sam's favorite memories are tied between his baseball seasons and Friday Night Lights.
Sam said he enjoyed the football games every Friday because he would get to socialize with everyone and watch his peers play on the field.
COVID took somewhat of a toll on Sam's high school experience. He said, "my favorite year of high school was my freshman year because it was the most normal year regarding Covid."
Other than that Sam said that his freshman year was his favorite year because of all the new friendships he made and new people he met.
Mr. Kronebusch was Sam's favorite teacher at Central over his four years because he said that Mr. Kronebusch was the most genuine guy he has ever met and really helped form him into the person he is today.
Sam has played baseball for four years at Central and will continue to play baseball in college at John Carroll University in University Heights, Ohio.
Sam will be missed by many of his teachers and peers, but they all wish him the best of luck to him at college!