Max Caliguiri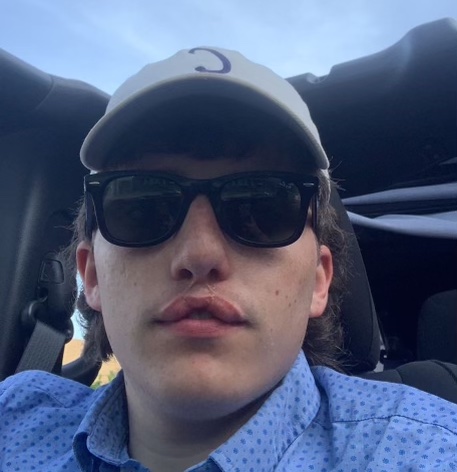 Senior Max Caliguiri has attended Central for all four years of high school and was involved in numerous activities such as chess, golf, debate, and ultimate frisbee. Max also volunteers with local organizations and participates in My Brother's Keeper.
What are your plans for next year?
I will be attending the University of Louisville and will be majoring in Business and minoring in sports management.
Who was your favorite teacher at Central?
I had Mr. Roche for honors trigonometry and he was my favorite teacher. He was very influential in my first three years and taught me to have a great work effort and most importantly how to still have fun in the classroom.
What was your favorite memory from you're time at Central?
My favorite memory was attending the 2019 WPIAL championship at Heinz Field. It was a great experience to see the team win the title and the atmosphere of the stadium was electric.
Any advice for upcoming freshmen?
The most important thing to remember is "You are only in high school once" so it is important to make the most of it. You should try to get involved in as many clubs/sports as possible to meet as many people as you can and find out some things you are interested in. Playing sports at central was some of my best memories and I highly recommend at least trying out for teams.
Any advice for upcoming seniors?
Even though it is Senior year it is still important to work hard to get good grades. Most importantly enjoy you're time as a senior and appreciate the little things about school like lunch with your friends, and working on a group project. You will only constantly see some of your friends while in high school and it's important to enjoy these times.
Do you think it is important for next year's seniors to start the college admissions process early?
Defiantly yes. I started early and it saved me so much stress and defiantly increased my chances of getting into a school I wanted because I had more time to improve my essay and application. Also, it is something you want to get off of your chest as soon as possible instead of constantly having to worry about it as the school year progresses.
What do you see yourself doing after high school and where would you like to live?
I definitely want to do something involving sports. Sports have always been my passion ever since I was very young and I can't see myself doing end thing else. I would defiantly like to live in Miami. I was raised in Miami and I absolutely love everything about the city.