Vance Jarvie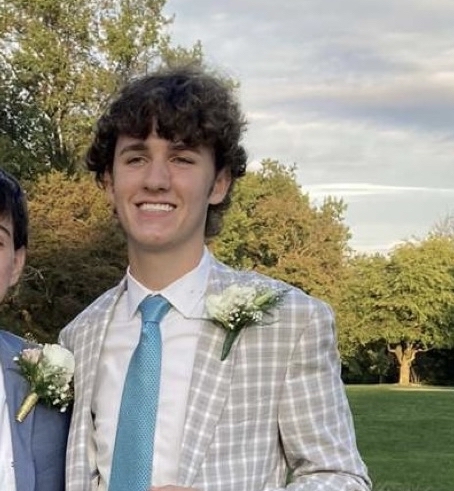 Vance Jarvie has attenuated Central Catholic all four years and participated on the soccer team each year.  Vance will attend Duquesne University but has decided to study Business.
He plans to join a couple of clubs while he is at Duquesne and possibly plays soccer as an intramural.  His future plans involve getting a good job after college and the hope to own his own business one day.
He also plans to help his dad's business which is a funeral home throughout college.  Vance plans to move to Florida after college hoping he can get a job down there.
He said, "My family and I always go down to Florida on vacation and I really enjoy the weather, the beaches, and the restaurants down there."
Vance also has many favorite memories while he was at central.  Some of his favorite memories include the soccer bus breaking down twice during the freshman soccer season.
A couple of others include when the school first shut down for Covid and then going back to in-person school junior year.  He also enjoyed senior homecoming and his top favorite memory is when they made masks optional.
He hopes to make many more memories with prom and graduation.  Apart from specific memories, Vance included that he made good friends at Central with whom he enjoyed these memories.
Vance's words of wisdom are, "Get involved, talk to new people, and get out of your comfort zone."  Vance encouraged joining clubs freshman year and joining sports teams.
He also encouraged going to the football games and any activities that the school holds.
He said, "For any students struggling in class or outside of class, don't be afraid to talk to the teachers, counselors, or even the upper-classmen because I believe that everyone there is there to help one another."