"The Fleet" sails on as Central Catholic dominates the WPIAL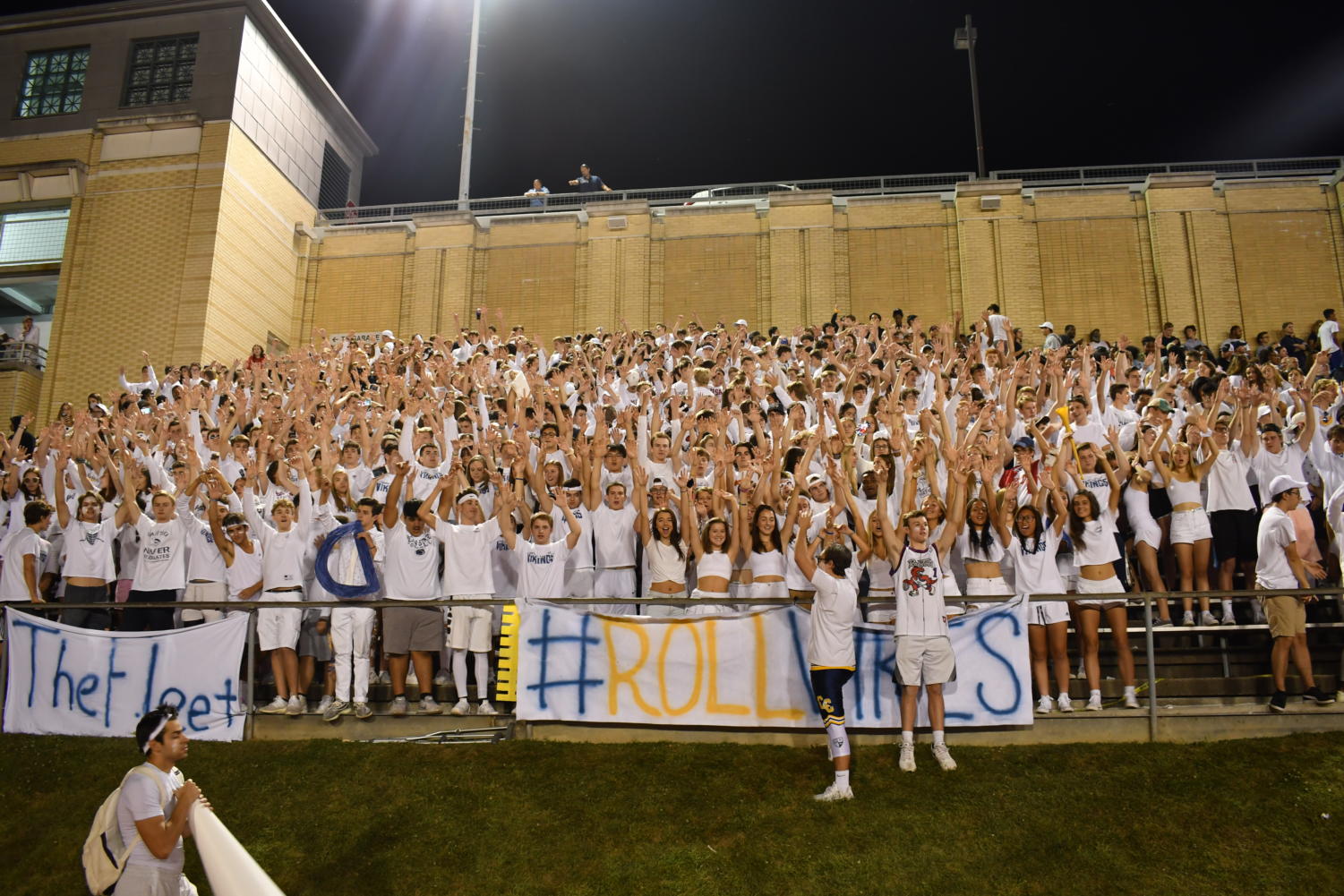 Once again, the Central Catholic Vikings are contenders to win the WPIAL title this November. They are currently ranked second in the division behind longtime rival North Allegheny with a record of 6-1. The Vikings improved their score this past Saturday against Butler, winning 55-6.
While the season has been a fun one, it is important to recognize the devout students behind this incredible run. On August 29th of this year, Trevor Naman 20' announced on the official student section Instagram that the teams following would be renamed. Thus, the Fleet was born. When asked about the influence of the Fleet, Will Cabellaro 21' replied, "When they pull up in full force, you can feel the energy change on the field and in the stands."
Will went on to say that, "if the Fleet didn't show up against PR [Pine-Richland], we might not have won." With a host of themes ranging from neon to formal attire, the section leaders are prepared to give students a fun filled experience. It is the energy and fanaticism of the Fleet that attracts students of all grades, parents, alumni and even aspiring vikings to every single game. Not to mention the ardent support from Central Catholic's sister school, Oakland Catholic located on Craig Street.
Time and time again, the students of Central Catholic have proven to everyone who looks to them that Central is more than just another school, it's students are more than just fans and its football players are definitely more than just athletes. They have shown that they are men of faith, scholarship, and service. They have shown that they are Central Catholic Vikings. Whether it's a rivalry game at Carnegie Mellon University or a week one matchup in Seneca Valley, the Fleet will always be sure to show up, get loud and lead the Central Catholic Vikings on to victory.